Keystone Chiropractic is a family practice, dedicated to family care. We believe in a comprehensive and balanced approach to wellness and are committed to providing the best care to each patient, whether your needs are acute, chronic, preventative or a combination of the three. Together, Doctors Garrett and Chelsea Haponski provide care from pre-natal, to cradle and all the way to senior care.
Dr. Garrett Haponski, D.C. grew up in Sarver, Pennsylvania and completed his undergraduate studies at Clarion University in Clarion, Pennsylvania. He continued his chiropractic education at Palmer College of Chiropractic in Davenport, Iowa –a leading school committed to ongoing excellence in the field. Dr. Garrett graduated in 2007 and worked as an associate at Frankfort Chiropractic & Physical Therapy just outside of Chicago, Illinois in 2007-2008. Dr. Garrett specializes in Gonstead technique and in Flexion-Distraction.
Dr. Chelsea Haponski, D.C. is from Ketchikan, Alaska and is a fourth generation chiropractor—one of twenty-plus in the family. The framework for her chiropractic education was set during her time working in her parents' clinic in AK; and further during her undergraduate studies in exercise and sports science, at Oregon State University (OSU). While at OSU, she worked in a motor clinic to help handicapped children improve their motor function. Chelsea went on to graduate Cum Laude in 2008, from Palmer College of Chiropractic, in Davenport, Iowa. Highlights of her studies included traveling to Madagascar to help treat families and orphans and being the first Palmer College student to serve as an intern at the National Naval Medical Center – Walter Reed Hospital in Bethesda, Maryland.
Dr. Chelsea specializes in the Gonstead technique, Thompson Drop Technique, Sacro-occipital Technique (SOT), Active Release Technique (ART), Activator Methods and other methods suitable to individualized treatment for her patients.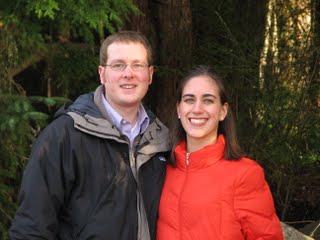 Dr. Chelsea and Dr. Garrett met at Palmer College and married shortly before her graduation. They promptly moved to Anchorage and founded Keystone Chiropractic in 2008.
Both Doctors Garrett and Chelsea are working toward their Certified Chiropractic Sports Physician (CCSP) Certification.
When they aren't working with patients to achieve optimum health, Doctors Garrett and Chelsea enjoy the outdoors, especially hunting and fishing. They also enjoy being involved in the community and raising their small Alaskans.