About Us
Dr. Garrett Haponski D.C. grew up in Sarver, Pennsylvania and did his undergraduate schooling at Clarion University in Clarion, Pennsylvania. He continued his chiropractic education at Palmer College of Chiropractic in Davenport, Iowa and graduated in 2007. Dr. Garrett worked as an associate in Frankfort Chiropractic & Physical Therapy just outside of Chicago, Illinois in 2007-2008.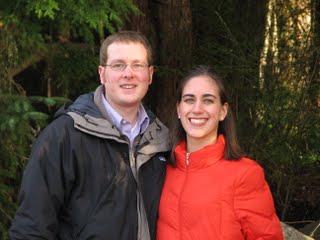 After chiropractic school Dr. Garrett was married to Dr. Chelsea Haponski D.C. who is from Ketchikan, Alaska. They moved back to Anchorage, Alaska to start their chiropractic practice in 2008.
Dr. Garrett specializes in Gonstead technique and in Flexion-Distraction.
Dr. Garrett and Chelsea enjoy the outdoors especially hunting and fishing. They also enjoy being involved in the community. Their first child was born on July 2nd, 2010.